About Integrity Home Pro
In business since 2003, Integrity Home Pro is a full service remodeling company dedicated to exceptional workmanship and accountability. When we work on your roof, siding, kitchen, bathroom, or other project, we will always provide the highest quality of service and products available. We believe that it is our duty to never compromise our attention to detail and customer care because of costs. We stand by our work and our customers every step of the way.
All of our technicians are fully trained and certified to carry out work needed. And we truly value our customers and the relationships we are able to build with you! If you are looking for an experienced, genuine remodeling contractor in DC, Maryland, Virginia (or DMV), you've come to the right place!
About the Owner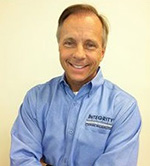 Danny Peterson
Danny Peterson has been involved in the remodeling industry for over 15 years. Earlier in his life, he was a senior merchant for a huge home improvement company. He would do multi-million dollar deals on a handshake, because people knew if Danny said it, they could count on it. Then Danny became a salesman in the home improvement industry, and what he saw made him extremely disheartened. He felt that companies treated customers as dollar signs instead of people, and they would compromise the value of their work in pursuit of profit. Danny promised that when he opened his own company, he would treat every customer with the respect they deserved, and would always go the extra mile to get the job done right. Integrity Home Pro is the result of Danny's belief in Christian principles and integrity. He has experienced amazing success because of his convictions, and he looks forward to the future growth of his company!
Our Awards and Affiliations
Integrity Home Pro has been honored with a number of certifications and awards over the years. We are GAF Certified Weather Stoppers, CertainTeed Shingle Masters, VSI Certified, and ProVia Certified. We have been awarded the Houzz 2015 Best of Service award, the Angie's List Super Service Award in 2011-2014, and the Bowie Blade News Readers Choice 2012 Winner of Best Home Improvement, Best Windows & Doors, and Best Roofer. We are proud of our accomplishments. But more importantly, we always pass along the benefits of our success to our customers, who allow us to exist in the first place!
Our Values
There's no arm-twisting, no fast-talking, and no high-pressure sales. We believe in building relationships with customers and employees. Open and honest is our policy, which is why all quotes are in writing, and backed by our 100% Satisfaction Guarantee. The quoted price will not change which means no surprise bill at the end of a job. We truly believe in the Golden Rule but the ultimate test of Integrity is not in our words… it's in our customers. We'd be happy to "open up our books" and let you talk to as many of our customers as you want. We're not always 100% perfect, but we always make everything right 100% of the time. Our customers don't just become our advocates – they become our friends. Call them and ask for yourself!
100% Satisfaction Guarantee, Backed by 5 "Layers of Protection"
Lifetime Manufacturer Warranties
20-year Craftsmanship Guarantee
10-year No Blame Guarantee
Ironclad Low Investment Guarantee
100% Money Back Guarantee