Are You Properly Protecting Your Gutters?
The right gutter maintenance can help you to avoid costly repair needs down the road.
Download Your Free Guide
Privacy Statement: Your privacy is valued! Your personal information will be kept confidential and will not be redistributed or shared with any third parties.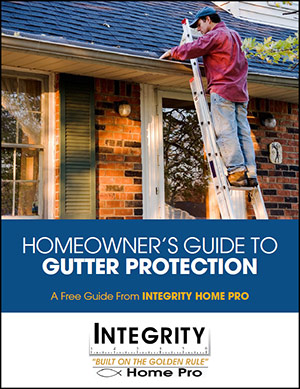 Knowing how to properly care for your gutters is a challenge. For this reason, Integrity Home Pro offers a free guide to better gutter maintenance. By downloading the guide, you will learn:
What every homeowner needs to know about gutters
Why you need to invest in gutter protection
How to spot potential gutter problems
How to prevent gutter problems
To obtain this guide, simply provide us with your contact information. Integrity Home Pro is happy to help homeowners keep their gutters clean and functional. Fill out the form above to get started.
Looking for a price? Get a no cost, no obligation free estimate.