Do You Have a Vision for Your Home Remodel?
A great home remodel begins with a great idea. Integrity Home Pro is pleased to offer homeowners a free guide, filled with brilliant ideas to kick start your imagination.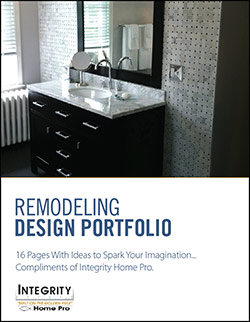 Our free guide contains:
Ideas for your bathroom remodel
Ideas for your kitchen remodel
Project planning tips
A guide to contracting standards
Simply by entering your contact information in the form below, you can gain a wealth of ideas to help guide your next big home improvement. Get our free guide today!