Time to Replace Your Roof?
With the proper guidance, it is easy to evaluate your roofing needs and to select an honest, professional roofing contractor.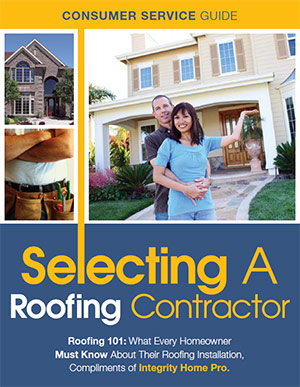 Integrity Home Pro is passionate about helping homeowners understand their roofing needs. Fill out the form above and receive immediate value in the form of our free roofing guide. It includes:
The top reasons to replace your roof
A quick guide to roofing materials
Insights into industry roofing standards
Tips for choosing the right roofing contractor
Remember: The right roof adds tremendous value, security, and efficiency to your home.
Integrity Home Pro is excited to help meet your roofing needs.