A Sunroom Would Look STUNNING On Your Home
Sunrooms are not only easy to enjoy, but they look great and add value to the property.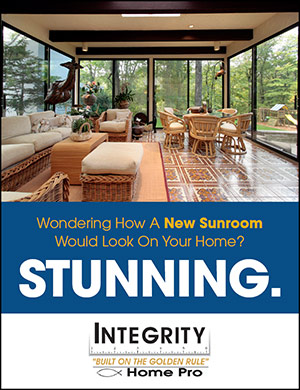 The decision to add a new sunroom to an existing home is a great one. Knowing where to begin can prove tough. That's why Integrity Home Pro is pleased to deliver a free, downloadable guide on adding a runroom to your home.
It includes:
The benefits of sunroom ownership
How to use your sunroom
How to plan for a sunroom
The best materials to use
Glass and patio enclosure information
To get started on your sunroom, simply download this free guide from Integrity Home Pro today.
Fill out the form below to get your copy now.