Crofton, MD's Experienced Roofing & Siding Contractor
Kitchen & Bathroom Remodeling Services in Crofton, MD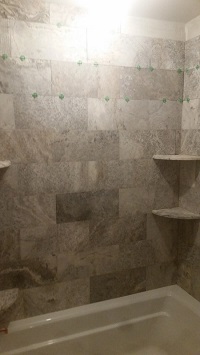 We are a roofing and remodeling company located near Crofton, MD. Our services are designed with YOU and your home in mind. We want you to experience a beautiful, long-lasting home built with a quality exterior that you can enjoy for the rest of your life.
If you are thinking about starting a home renovation project soon, give us a call to discuss our services and see how Integrity Home Pro can help you!
Just a Few Benefits of Working with Integrity Home Pro:
We're the Contractor Built on the Golden Rule
5 Layers of Protection for You and Your Home
Written Quotes and 100% Satisfaction Guarantee
Lifetime Manufacturer Warranties
Remodeling Services Offered:
Kitchen Remodel
Bathroom Remodel
Sunrooms
Crofton Roofing Company
Roofing a home or property in Crofton, MD can be a great experience and Integrity Home Pro is here to prove it to you. If you're looking for a roof replacement, we can definitely help you and give you a great contractor experience on top of it.
That's because Integrity Home Pro is the company with well, Integrity. We are very proud to work hard to do the right thing at all times and make sure our customers are well taken care of as well as their home.
Problems we see in Crofton and throughout our Chesapeake region include but are not limited to tree and limb damage on a roof, shingle damage or ripping, aging roof shingles, and inside leaks starting at the roof.
Services We Offer You In Crofton:
Roof Replacement
Siding Installation
Window Replacement
And Much More
Ready to get started or have questions for Integrity Home Pro? Just contact us today to get started and we'll take great care of you.